iNCOVACC®
Key Attributes:
An intranasal vaccine stimulates a broad immune response – neutralizing IgG, mucosal IgA, and T cell responses.
Immune responses at the site of infection (in the nasal mucosa) – essential for blocking both infection and transmission of COVID-19.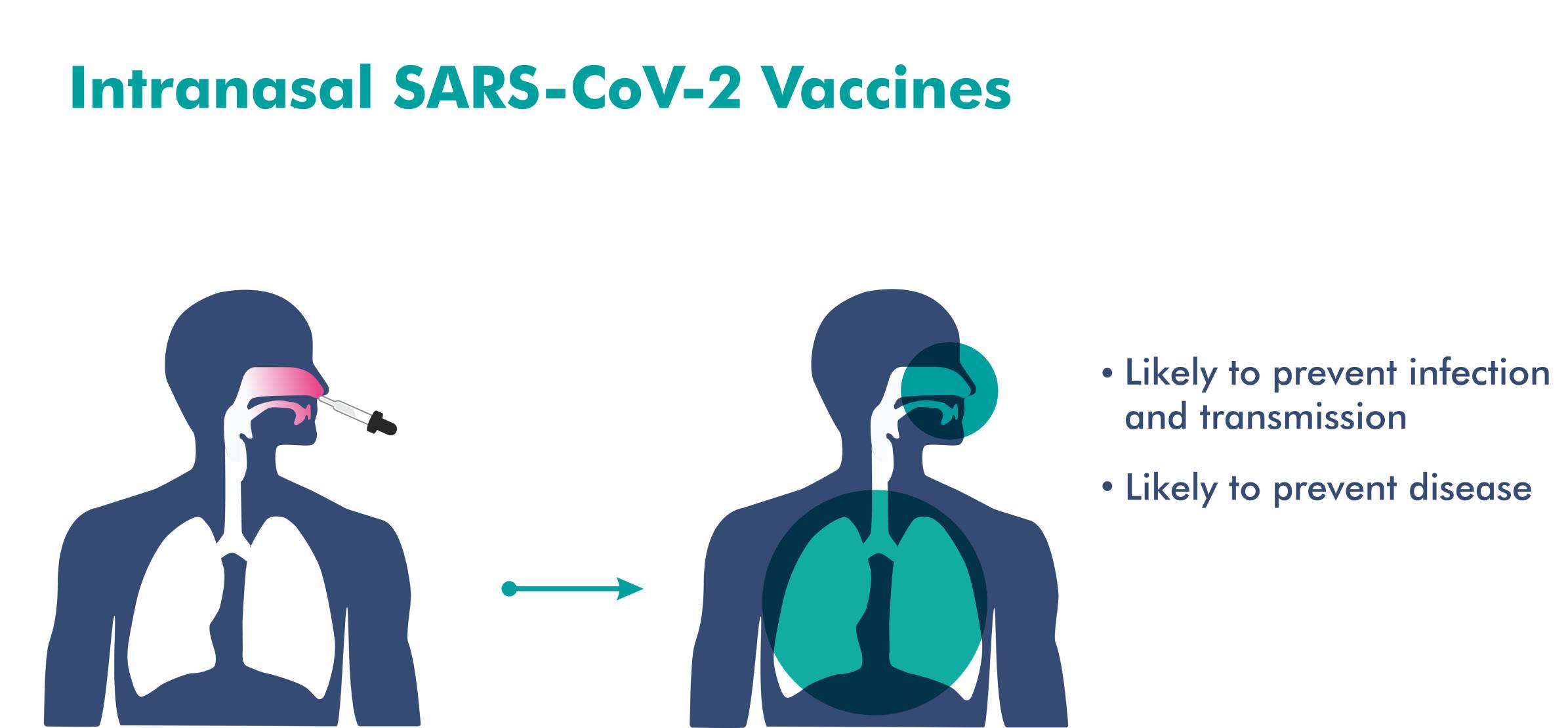 The nasal route has excellent potential for vaccination due to the organized immune systems of the nasal mucosa.
Non-invasive, Needle-free.
Ease of administration – does not require trained health care workers.
Elimination of needle-associated risks (injuries and infections).
High compliance.
Scalable manufacturing – able to meet global demand.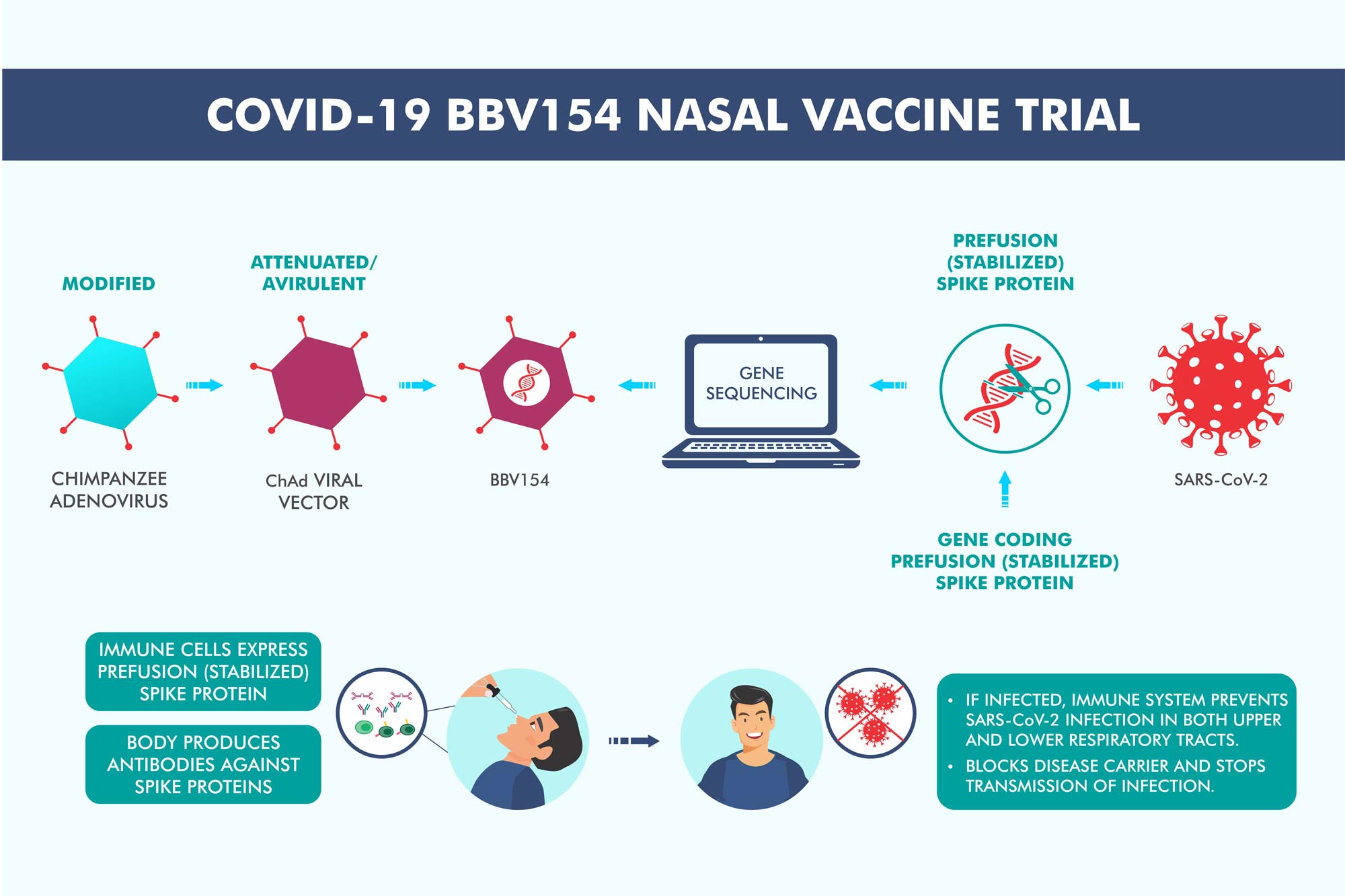 Protective Efficacy of candidate vaccine ChAd-SARS-CoV-2-S demonstrated in Mice, Hamsters and Rhesus Macaques: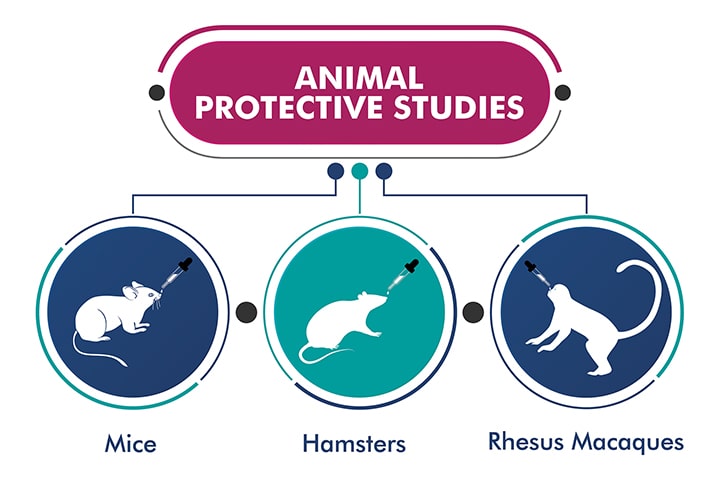 Mice, Hamsters and macaques were immunized with a single dose of ChAd-SARS-CoV-2-S conferred superior protection against SARS-CoV-2 challenge. Post-challenge with SARS-CoV-2, viral clearance was observed in both lower and upper airways in all these animal models.
Thus, intranasal immunization of ChAd-SARS-CoV-2-S can create an immune response in the nose, which is the point of entry for the virus—thereby protecting against disease, infection, and transmission. Please find more information on the Hamster, Mice and Rhesus macaques studies
*Disclaimer: The provided study information is a preprint publish and has not yet undergone peer review. The findings are provisional, and the conclusions/final results may differ.
Forward-Looking Statement: [Download PDF]